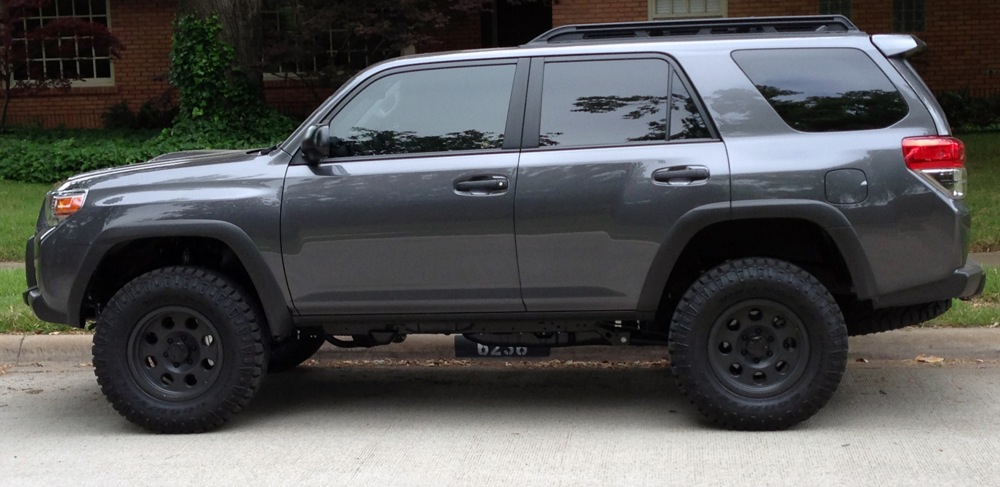 Hey there, this combo on a 2013 looks on time, but I must admit that the numbers of the tires and rims are confusing to me. I am ordering rims, and want to make sure that I get the right rims and tires:
I have 2014 Trail Edition Premium.
I am getting this lift kit: ICON Stage 2 Lift Kit / Suspension System for Toyota 4Runner 2010-2013
The tires in the pic are apparantly "285/70/17 DuraTracs" (hopefully these come in all black) but I am not sure which
Mojave Rims
I need to match those tires and make sure that everything is copasetic with the lift too.
I just switched from a Prius, and I am a totally duffer with all this stuff at the moment so any advice would be appreciated, thanks in advance.